Exploring Blocks to Inner Peace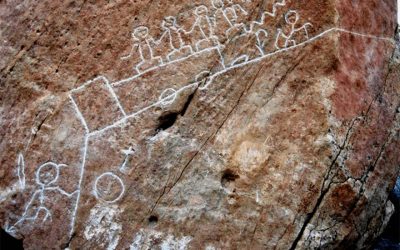 In 2020, I participated in weekly Shamanic drumming journies led by a Shamanic teacher.   She would give us journey assignments.  One particular journey would leave a lasting impression on me.  We were to journey 50 years into the future in our area.  When I landed 50...
read more
Get a cup of coffee or tea and spend some time with the essays I have written.  If there is resonance, the essays will foster your next level of personal growth by exploring blocks to inner peace.  Future essays will explore the meta-states such as jealousy, betrayal, victim identity, grief, shame, guilt, etc.  Fears, created patterns and emotional states make meta-states.  These meta-states hold the wounds that block the flow of life energy in our lives.
When I write any of the material for this blog or Emotional Patterns (formerly Healer Wisdom), I lean into the material.  That means I connect with my writing at a very personal and profound level.  Some of the writing caused me to pause and explore my wounding around the topic. For example, the "Burnout" article was supposed to take me one day; I spent more than a week writing the article as I worked through the wounding I held.  That article is deeply personal, and I struggled with just how much I should share. One of my beta readers commented that I need to give the readers more background, so I did and I will. As I lean into and write this material for my readers and their journey of transmutation, I also know that I am transmuting myself.